Agnesian Health Shoppe: Providing Options for Staying Home
Falling is one of the leading causes of hospitalization and death in Wisconsin. Many times this can be prevented. The Agnesian Health Shoppe and Home Care realize there is no place like home.
Join Deb Winterhack, Agnesian Health Shoppe and Agnesian HealthCare HOme Care representative, for safety ideas, and what products and services are available to keep you or a loved one at home.
Blood pressure screenings and enjoy refreshments courtesy of Panera Bread Company!
Preregistration not required.

Agenda
8 a.m. - Walk with the Doc
8:20 a.m. – Stroke Awareness presentation; Questions & Answers
8:45 a.m. - Walk with the Doc

Walk with a Doc is a free program open to the Fond du Lac and surrounding communities. Individuals are encouraged to sign up to be a Walk with a Doc member. Registration is free! Prizes are awarded quarterly based on the number of miles walked.  

Walk With a Doc
Agnesian HealthCare is partnering with Walk With a Doc to create a safe, walkable community.
The collaborative mission is to encourage healthy physical activity in people of all ages, and reverse the consequences of a sedentary lifestyle in order to improve the health and well-being of the country.
Join Agnesian HealthCare providers on Tuesdays and Thursdays from 8:30 to 9:30 a.m. to begin your commitment of improved health and well-being.
Step it Up! The Surgeon General of the United States recommends 150 minutes of weekly exercise to:
Lower your risk of heart disease and stroke, type 2 diabetes, breast and colon cancers, and depression
Maintain or lose weight
Boost your energy
Improve your sleep
Reduce stress
Redue your risk of falls
Delay the onset of cognitive decline and dementia
Increase sense of well-being and more!
For more information, call Journeys: a health resource center at (920) 926-4961, visit agnesian.com/walk-with-a-doc or visit walkwithadoc.org.
*Our healthcare providers do their best to be at the Forest Mall at the times indicated. However, due to emergencies or unforeseen circumstance, there might be a time where they are not present.
Family Addiction Education Program - Fond du Lac
Designed for family members, significant others and friends who have someone either active in addiction or early in the recovery process, participants will learn through education and guidance how to reduce confusion and promote healing by identifying how addiction affects families and what family members can do to take better care of themselves.
Class dates include: Tuesdays, June 6 to 27.
Cost is $40 per person for each four-week program. 
Community Drumming Circle
Drum Circle: " A gathering at which people use hand drums from many cultures and various percussion elements to create in-the-moment musical masterpieces. No previous musical experience required."
Drum circles are places where we explore possibilities. As we create music together we experience feelings of accomplishment for ourselves while contributing to something larger than ourselves.
In the circle we learn from each other and the music we make transcends artificial differences and labels of age, ethnicity, gender and ability. The unity of the drum circle is spiritual, healing and therapeutic!
Event is sponsored by Spiritual Care Services and the Agnesian HealthCare Foundation.
Foundation for Ripon Medical Center Charity Golf Outing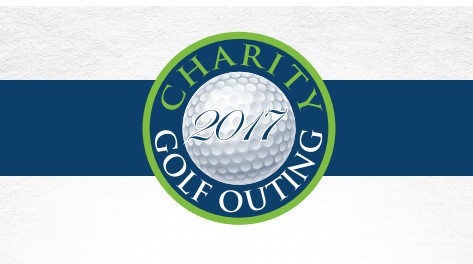 Wednesday, June 7, 2017
The Woodlands at The Golf Courses of Lawsonia, Green Lake
10:30 a.m. - Registration
11:30 a.m. - Shotgun Start
Dinner & Silent Auction to follow, approximately 5 p.m
Proceeds will support Ripon Medical Center medical imaging updates and the area of greatest need.
Walk With a Doc at Wednesday Farmers Market
Join an Agnesian HealthCare provider for an outside Walk with a Doc opportunity at the Wednesday Farmers Market this summer.
Meet the provider in theh Sophia Street parking lot (across from St. Paul's Cathedral) at 11 a.m. The walk with end back at the parking lot.
Preregistration not required.
Walk with a Doc is a free program held regularly at the Forest Mall in Fond du Lac. Walk with a Doc is open to the Fond du Lac and surrounding communities. Individuals are encouraged to sign up to be a Walk with a Doc member. Registration is free! Prizes are awarded quarterly based on the number of miles walked.  
Postpartum Depression Group
Facilitated by Colleen Zietlow, LMFT, Agnesian HealthCare Behavioral Health Services Psychotherapist, Agnesian HealthCare's Postpartum Depression group offers education and support for women who are experiencing or are at risk for postpartum depression.This group is also open to women who are struggling emotionally after childbirth and need to connect with others.
Participants will learn about adjusting to their new role as a parent, bonding with their newborn, expectations vs. reality, boundaries, social support, adjusting to relationship changes, physical demands of the newborn, emotional effects of pregnancy, childbirth and the role of hormones. This group will also give mothers the opportunity to talk, listen and share their experiences with other women experiencing similar feelings.
Mothers are invited to bring their babies to group sessions.
This support group meets the first and third Wednesday of each month from 1 to 2 p.m.
To learn more about this free group, call (920) 926-4960.
Spouse/Partner Grief Support Group (Open)
Open Bereavement Support Group: Anyone experiencing the death of a spouse/partner may attend any of the meetings and different individuals may be there each time.
Please join us at our new location on the west end of Twohig Flooring America near the Kwik Trip on the west side of Fond du Lac.
Registration is not required for open groups.
Healthy Asian Cooking Demo
Asian dishes are known for their fantastic fresh flavors, but are also high in sodium. Join Mike Wetzel, sous-chef, for a great night learning how to make vibrant Asian inspired cuisine that's easy, healthy and delicious. 
Preregistration required. Seating is limited.
 We know that sometimes emergencies arise and schedules change. If you cannot make this class, please cancel within 48 hours so other interested individuals can be accommodated. 
Breastfeeding for Moms & Dads
Agnesian HealthCare's Breastfeeding for Moms & Dads class provides you and your partner with information to begin breastfeeding with confidence and a true sense of security. Topics include the advantages of breastfeeding, techniques, problem prevention, returning to work and the use of breast pumps for the nursing mother. 
Preregistration for this free class is required.
RMC Triathlon
This Ripon Medical Center event combines the rich history of the Green Lake Conference Center, its beautiful grounds and the deepest inland lake in Wisconsin to attract racers from all over the Midwest. The course includes an amazing lake swim, rolling hills on the bike and secluded run course making this triathlon perfect for beginners to veterans.